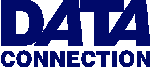 BIO'96
The British Informatics Olympiad, sponsored by Data Connection.
---
Press release - BIO'96
20 February 1996
For immediate publication
Country-wide search underway to find Britain's top computing students to compete in international competition
Summary
Over 500 schools have been targeted by the organisers of the 1996 British Informatics Olympiad (BIO), the national competition in computing, to find the brightest young programmers to represent Britain in this year's prestigious International Olympiad in Informatics (IOI).
BIO'96 is sponsored by Data Connection, one of the UK's most successful software engineering companies. Hopes are high that the team will improve on last year's success and win four gold medals when they compete against over 45 countries at the IOI in Hungary at the end of July.
All students under 19 years of age and in full-time education are invited to enter the BIO. During the first round they will be faced with three problems to be solved using a computer. For the top 15, this is followed by a challenging final in Cambridge over Easter, at which the four team members will be selected.
To enter the competition, schools should see the BIO Home Page on the Internet or write to the British Informatics Olympiad, Christ's College, Cambridge CB2 3BU.
For more information, contact
Antony Rix
---
Background
The British Informatics Olympiad was founded in March 1995 with the following aims:
To encourage school pupils to take an interest in computer programming.
To select a team to represent Britain at the International Olympiad in Informatics (IOI).
Timetable
The timetable of BIO'96 is as follows:
February
Schools enter the British Informatics Olympiad
March
First round exam
12-14 April
Final at Christ's College, Cambridge
25 July-1 August
International Olympiad in Informatics, Vesprém, Hungary
Organisers
Antony Rix (Chairman) is a final year student of Electrical and Information Science at Cambridge University, where he is based at Christ's College and is specialising in signal processing. He was a member of the British team at the 1991 IOI in Athens, and was re-selected for the 1992 IOI in Bonn, where he won a bronze medal. He also won a silver medal and the Encyclopaedia Britannica prize at the 1992 International Physics Olympiad.
Richard Forster (Secretary) also won a bronze medal in Bonn, and is currently at Trinity College, Oxford, researching theoretical computer security. In a team together with two other former IOI participants, Richard and Antony have twice won the British Computer Society's programming competition, defeating teams of professional programmers as well as other students.
Sponsors
BIO'96 is sponsored by Data Connection, the Enfield-based software engineering company. Founded in 1981, Data Connection now has 150 employees. The company's outstanding success has been driven by a total commitment to quality and a high level of business generated overseas.
Data Connection recruit world-class graduates, and also offer pre-university work and university vacation work to exceptional students. Those who demonstrate outstanding ability may be offered university sponsorship. For more information on this, contact Justine McLennan on 0181 366 1177 or see the recruitment information on DC's home page.
BIO'95 was supported by Christ's College and the Department of Applied Maths and Theoretical Physics, Cambridge, and sponsored by BT, Brother and the Department for Education.
27 schools took part in the first round. Students took a 4-hour exam, answering a programming problem on encoding and decoding text, and a written question on magic squares. The best 15 of them were invited to Cambridge for the final, where they tackled very difficult problems on parallel computing, language recognition and a numbers game.
A team of four students, selected in the final, spent a week in the Netherlands at the end of June 1995, at the seventh International Olympiad in Informatics. They went on cultural visits, and took part in a science fair in which two world records were broken. The team-members' performance, competing against over 200 students from 45 different countries, was exceptionally good: in particular, Patrick Smears, a sixth former from King Edward VI School, Southampton, came second in the world and won a gold medal, a CD-I multimedia system and a laser printer.
Click for a larger version with full caption. Copies of this photo may be obtained from the Chairman.

The British team at IOI'95.
See the home page of the bio for links to information held on this server and the Internet.
---
The British Informatics Olympiad